FUDIPO consortium visited Vasteras (Sweden) last 2-4th May. During this meeting, partners gathered to review all the actions done in the project up-to-date and focus on the FUDIPO study cases:
During the first day, Blerim Emruli, from RISE SICS, presented the work done in Work Package 2 and Tomas Olsson , also from RISE SICS, gave an interesting introduction to machine learning, followed by a general discussion by all partners. Finally, the general assembly gathered to discuss deliveries.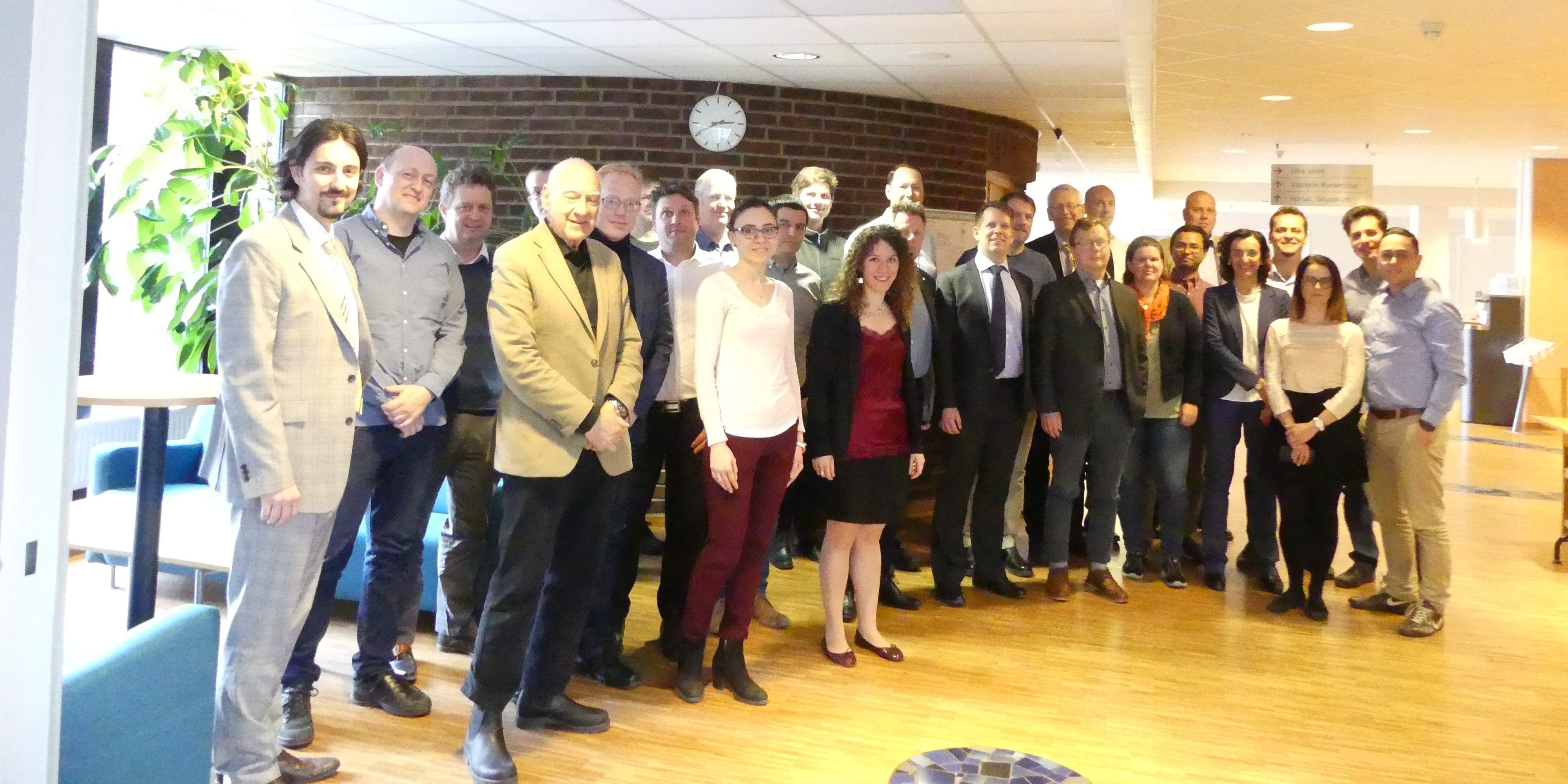 Second day began with a review of Demonstrator status and technology development, management activities and actions done and plans for dissemination activities. After, the 5 study cases were presented and followed by general discussion.
During the last day, the partners had the big opportunity to visit two of the five study cases, located in Sweden. First, partners went to ABB (plant automation systems manufacturer, among others), in Finnslätten, and attended a presentation of "the future control room" by Lena Nyberg. The second visit was to Mälarenergi power plant (see photo below), where after a presentation of the company by Elena Tomas-Aparicio, the partners walked through the waste combustion/biomass fired plants.